Hildersham Village Hall
Welcome to Hildersham Village Hall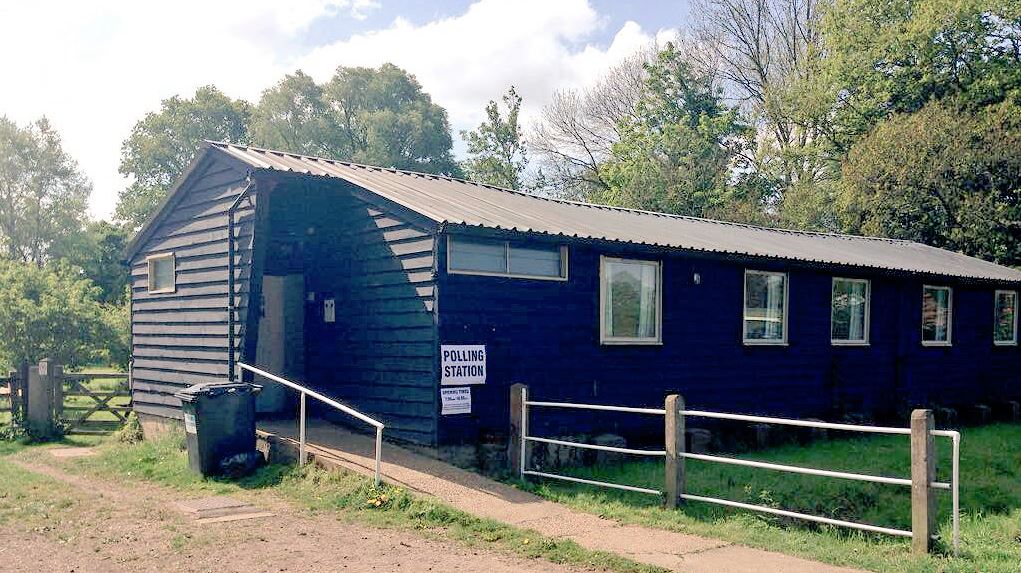 Hildersham Village hall is located at the heart of the village just by the river.  It has truly spectacular views across open fields.  There is the village recreation ground to the rear which has a safe and enclosed grassed children's play area.
It was originally built as a WWI Surgical Ward at the 1st Eastern General Hospital in Cambridge where the University Library now stands.  The Parish Council bought it in November 1920 for £83.12s.0d and transported it to Hildersham.  It opened as our village hall on 28th March 1921.  It has gone through quite a few changes since then.  Toilets have been added, kitchens fitted out and many other renovations.  Today, it is a bright and airy hall with a modern fitted kitchen and newly refurbished toilets, but it still retains its charm and, of course, its wonderful position in the middle of the village and its glorious views.
To book Hildersham Village Hall
The hall is available for hire by individuals and groups either for single events (parties, meetings, etc.) or for a series of educational, sporting or social events.
For full details and to discuss your requirements, please email
hildershamvillagehall@gmail.com
or
phone the Bookings Manager, Helen Humphrys, on 01223 891309.
Click on this link for details of hire charges and to book one-off events.
Note that there are special hire charges for regular events depending on when and how often the hall is required.  Please get in touch by email or phone as above to discuss your requirements.